Welcome to Food Services!
PEBT Cards
If you should have any questions regarding the PEBT cards that have been issued go to the DHS-PEBT website: http://www.dhs.pa.gov/coronavirus/Pages/P-EBT-Guide.aspx. At the bottom of this website you will see the option:
What if I have not received my P-EBT or have an issue with my P-EBT?
Call the resource line at 484-363-2137 and leave a voicemail. Have the following information on hand when you call:
Names of your child(ren)
Child(ren) date(s) of birth
School or school district they attend
Contact phone number
Contact email address
Current mailing address
A brief description of the issue submit and inquiry through DHS' P-EBT Inquiry Form. Please fill out as much information as possible on the form as this will help us to research your issue and try to resolve it.
These cards are not issued through the Pleasant Valley School District Food Service Department.

National School Lunch Program
The National School Lunch Act was signed on June 4, 1946 by President, Harry S. Truman. The legislation came in response to claims that many American men had been rejected for World War II military service because of diet related health problems.
National School Breakfast Program
The School Breakfast Program was started by President, Lyndon B. Johnson on October 11, 1966 when he signed the Child Nutrition Act of 1966. It is a federally assisted meal program that provides nutrition balanced meals at low cost or free to children in public and nonprofit private schools and residential child care institutions.
Click
here
for Parent Information!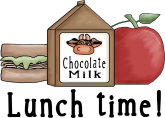 Pleasant Valley School District is committed to serving healthy nutritious meals to all students through Seamless Summer Option (SSO) for the 2021-2022 School Year. All student Breakfast meals and Lunch meals will be offered free of charge. Students are eligible to receive only one free breakfast meal and lunch meal per day.
Meals for Children on June 7th at the Western Pocono Library
The Grab - n - Go meals program last day at Pleasant Valley is on June 2st serving two days and effective Monday, June 7th, PVEN Food Pantry will take on the responsibility for preparing and distributing Grab - n - Go meals for PVSD kids. See the attached flyer for more information Summer Meal Information

On June 7th, the distribution location will move from the High School to the Western Pocono Library, 131 Pilgrim Way, Brodheadsville, PA 18322 off 115 across from the Middle School. Please be patient as we make this transition. We all are committed to making sure that kids continue to get nutritious meals so they can continue growing, learning, and just being kids!
More information about PVEN is available at www.pven.net
Thank you