Welcome to Food Services!

National School Lunch Program
The National School Lunch Act was signed on June 4, 1946 by President, Harry S. Truman. The legislation came in response to claims that many American men had been rejected for World War II military service because of diet related health problems.
National School Breakfast Program
The School Breakfast Program was started by President, Lyndon B. Johnson on October 11, 1966 when he signed the Child Nutrition Act of 1966. It is a federally assisted meal program that provides nutrition balanced meals at low cost or free to children in public and nonprofit private schools and residential child care institutions.
Click
here
for Parent Information!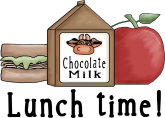 Updated Meals for Virtual & Cyber Academy Students & Children Starting 3/29/21
The Pleasant Valley School District is committed to helping our families through these challenging times. We have put in place a new program that will help continue to feed K-12 students while they are in the virtual model as well as all Cyber Academy students. We will be taking orders on our website for anyone who would choose to order breakfast and lunch meals for their student/students that are in virtual and Cyber Academy only. All students in the Pleasant Valley School District are on free status until June 30, 2021.
STUDENTS THAT ARE IN BRICK & MORTAR ARE NOT ELIGIBLE FOR MEAL PICK UP BECAUSE THEY WILL RECEIVE FREE BREAKFAST/LUNCH IN THE CAFETERIA AND CANNOT RECEIVE MORE THAN ONE FREE MEAL A DAY.
This new program will begin on Monday March 29, 2021 and will replace the prior Meal Distribution Program. ALL K-12 STUDENTS THAT ARE ENROLLED IN THE PLEASANT VALLEY SCHOOL DISTRICT QUALIFY FOR THIS NEW VIRTUAL & CYBER ACADEMY LUNCH PROGRAM ONLY. This Program is being offered to all persons age 18 and under. Please order accordingly to include anyone eligible for this program. To order a breakfast/lunch, please click Order Form for the sign up form. you must sign up your children to receive these meals and include their id number for reference at time of pick up. Please check the website for updates to Meal Distribution.

TO ORDER BREAKFAST & LUNCHES – YOU MUST FILL OUT ORDER FORM FOR EACH PICK UP DAY

For Monday 5/17/21 - any student/parent requesting Breakfast & Lunches will need to order by Friday 5/14/21 prior to 9:30 a.m.
Please bring your child's ID one per household for reference to pick up your meals.
Meal distribution location is the same but the time has changed from 9am - 9:30am.
PLEASE BE SURE TO MARK YOUR CALENDAR WITH YOUR PICKUP DATE AND TIME!!
Please enter from Route 115 as school is in session and the gates will be locked. If you have any questions or need help filling out the order form please call 570-402-1000 ext 8452.
Thank you
Need cooking instructions for foods that are in the grab n go meals on Wednesdays
Click Here for the link